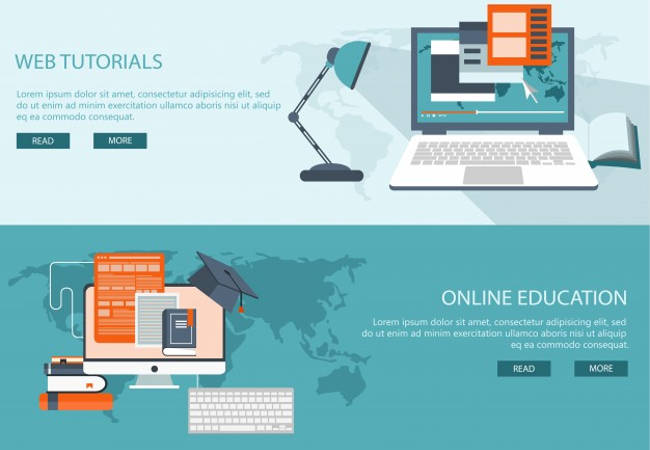 Bangalore, May 12 2016: On this day, exactly 5 years back, entrepreneurs Lovleen Bhatia and Kapil Tyagi realized a dream – to leverage cutting edge tech to provide a learning experience that transcends boundaries of location, space and time. Since 2011, Edureka, the Bangalore-based e-learning startup has successfully up-skilled over 250,000 professionals through instructor-led, interactive learning.
Edureka has become one of the very few e-learning startups to engage with learners from over 150 countries. Some of the countries from where Edureka learners have enrolled from include Singapore, Malaysia, Australia, New Zealand, the US, the Netherlands, Canada and the UK. Apart from this, Edureka learners are also come from many other developing countries like Nepal, Nigeria, Mexico, Morocco, Kenya, and Algeria. Except for Antartica, Edureka has reached 5 out of the 6 continents in the world.
Lovleen Bhatia, Co-Founder and CEO, Edureka says, "It gives us immense pleasure to know that learners from all corners of the world look to Edureka as a platform and forum, to fast-track their professional careers. It has always been Edureka's vision to become an Indian startup that provides a differentiated learning experience which is industry-relevant and career-focused. Ever since we began operations in 2011, we've envisioned ourselves teaching people around the world and upskilling across borders. Today, an Edureka learner sitting in Morocco is paying to learn a course from an Indian instructor, and sees value in it. This is the day Edureka has been waiting for."
Making the world industry-ready:
Edureka provides a differentiated learning experience with each of its courses being industry-relevant and taught by people who are part of the industry. Our instructors work closely with our in-house instructional designers to create intuitive content that delivers meaningful insights and results.
The 'lifetime access' feature of Edureka is very popular among its learner community. Once a learner enrolls with Edureka, he/she is future proof for rest of his/her life. The Edureka Learning Management System (LMS) provides lifelong access to course updates, relevant learning materials, blogs, details on upcoming batches and more. This means every learner can keep abreast of technology changes in his/her favourite domain. This is a first for the Indian live e-learning industry.
Kapil Tyagi, Co-founder Edureka says, "When we first heard of the Government's Make in India program, we started wondering how an e-learning company could contribute to this novel program. We do not manufacture any physical products. All we do is help people upgrade their careers through industry-relevant learning. The fact that something we created is having such a huge impact around the world, keeps us on our toes to create something even bigger and better."
A self-made community-driven startup:
Edureka is a bootstrapped startup that has been funding itself since 2011. In the meantime, it has also help build an active community of learners, instructors and tech enthusiasts. Durgesh Kaushik, Chief Marketing Officer, Edureka says, "In the e-learning business, it is critical to keep pace if not stay ahead of emerging technologies. New technologies, especially in the area of Big Data, Analytics and Cloud Computing, change at breakneck speeds and we rely on our learning community who constantly discuss these new technologies. The moment we see potential in a new solution or tool or methodology, we create a course around it. We owe our success to our community who are the best connoisseurs of tech." The newest course from the Edureka stable includes OpenStack, Teradata and BaseSAS certification.
The journey so far:
Edureka became profitable in 2013, and since then, the company has doubled its revenue as well as learner base. Making learners warm up to the idea of up-skilling through e-learning was an initial challenge that Edureka had to overcome. By curating specialized courses on technologies that the industry demanded, and through an agile, interactive learning management system, Edureka is transforming careers across the globe. Today, Edureka has 85 courses across Big Data, Analytics, Cloud Computing, Programming, Mobile Technologies among others.
About Edureka:
Headquartered in Bangalore, India, Edureka is a live and interactive e-learning platform that is revolutionizing professional online education. They offer instructor-led courses supported by online resources, along with 24×7 on-demand support. Edureka courses are specially curated by experts who monitor the IT industry with a hawk's eye, and respond to expectations, changes and requirements from the industry, and incorporate them into our courses. Each Edureka instructor is an industry expert and brings forth his/her experience in the industry to help learners prepare for real-life scenarios. As on April 2016, more than 250,000 learners have up-skilled themselves on the Edureka platform, with 50,000 + hours of live classes. Edureka has 85+ courses across various technology domains.