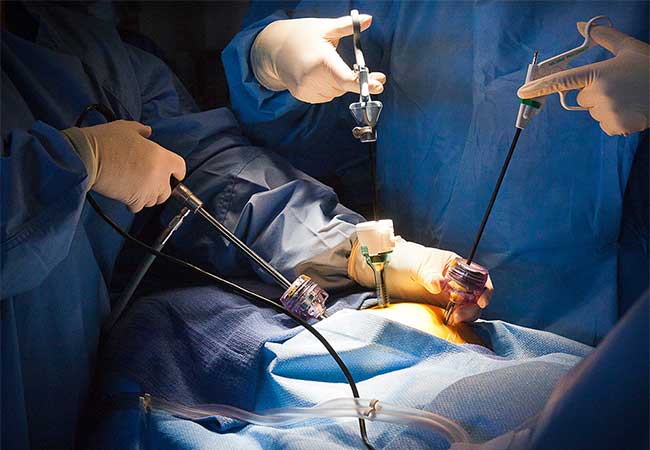 Breast implant surgery is done to increase the size of women breasts or correct any deviations that are present in a women's breast. As it is popularly know with the name as breast enlargement surgery or breast augmentation surgery it is very clear with the name itself that this surgery is suitable for women that do not have proper breast.
Done through implants this surgery involves applying of implants that are done to achieve desirable shape and size of breasts. In such surgeries implants are additionally utilized for the reconstruction of breast. It satisfies the need of bigger bust and also helps in restoring exact volume of breast. Sometimes it may often happen that exact shape and size of breast get disturbed due to factors like weight loss or childbirth in such cases also this surgery can act as a miracle for women.
Two types of implant are used in Breast augmentation. You can consult a surgeon to determine which will suit you. By consulting an expert you can also know that whether you are a suitable candidate for breast implant surgery or not. Depending upon your need and desire he will suggest either of the two surgeries for obtaining perfect results.
Types of Breast implant surgery:
1. Silicone breast implants surgery
2. Saline breast implants surgery
Analysis of perfect doctor
Once you feel any need for breast surgery you can make sure that do you actually need a breast implant surgery or not. For this you can consult a cosmetic surgeon. Only consult a surgeon that is highly experienced and has knowledge in the field. Once you are sure of the appropriate doctor. Ask him your doubts and only go for treatment when you are sure to get desired results. You can enquire everything about the breast surgery that you will go for. Never feel shy to get answer to all your queries.
Why you should go for breast implant surgery?
Any female who does not have proper breast can go for breast surgery. Following are the reasons that women should select the breast surgery for her:
1. If they wish boost their self confidence and self esteem.
2. If they want to enhance their beauty.
3. If they want reconstruction of breasts after illnesses like breast cancer.
4. If they wish improved physical appearance.
5. If they have lost full sized breast due to some reasons.
Whether the reason is something above or some other reason a women when think for breast implant must never feel shy consulting a cosmetic expert for suggestions that can make you think more about your decisions for breast augmentation. For best Breast Implant Surgery consult a best surgeon at MARMM Klinic.
The doctors at MARMM are highly experienced in this filed and with them you can assure long lasting and natural results.