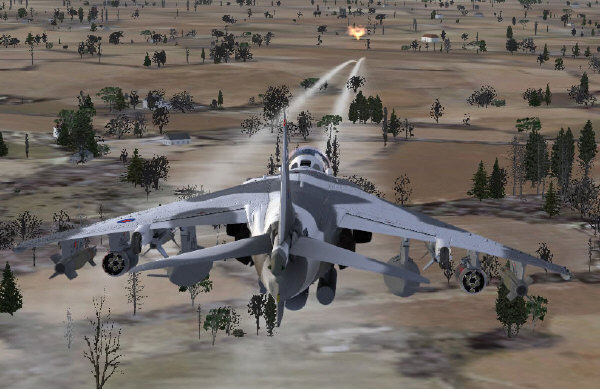 As per some reports, Antonov signed a deal with Abu Dhabi's Maximus Air Cargo to become the airplane's "launch customer." It's unclear how many Maximus will buy. But we know that Saudi Arabia has already signed on to buy 30 An-178s, and that Azerbaijan's Silk Way Airlines wants 10 more. China's Beijing A-Star Airspace and Technology Corporation is also interested – in buying the plane, and getting a license to build it in China.
Thus, even with only one An-178 built so far, and no deliveries, the plane appears to have instant popularity among civilian operators, even before addressing the military market. But this plane looks admirably suited for a military debut as well. At a reported cost of just $45 million per plane, An-178 appears to be one of the cheapest planes in its class – roughly half the cost of Embraer's KC-390, and just two-thirds the price of Lockheed Martin's C-130J variant.
An-178 appears to have just missed an appearance at Abu Dhabi's International Defense Exhibition and Conference last year. But we do know that Ukraine signed at least one significant defense equipment deal at IDEX last year. There's every possibility that, if Antonov brings the plane to IDEX next year, it could score its first military contract there.
How big of a deal is this?
With more than 400 units in service globally, the An-26 and An-32 — two of the Antonov planes that An-178 could replace in world air fleets — are already two of the top 10 most popular military transports. That fact alone suggests that Antonov's An-178 has a big "replacement" market ahead of it.
The multiple missions that An-178 is being touted for, meanwhile, suggest that Antonov may have even bigger markets in mind. Historically, Lockheed Martin's C-130 has always been the plane to beat in this class. The most popular military transport on the planet, there are nearly 1,000 C-130s in use around the globe today, in various configurations. Antonov would almost certainly like to get its hands on some of that market share, too.
Judging from the initial enthusiasm buyers are showing for its plane — it just might succeed. Source: Ref airforce-technology.com – Sep 4, 2016