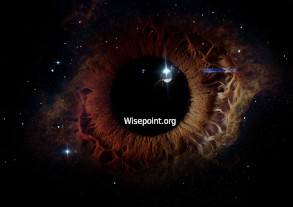 Ken Research has recently announced its latest publication "Wine Consumption Volume and Growth Forecast to 2021", which aims at providing in-depth market analysis of wine market of Western Europe. It provides a top-level overview and detailed insight into the operating environment for the Wine market in West Europe. It is an essential tool for companies active across the Wine value chain and for new players that are considering entering the market. It further aims at providing comprehensive knowledge of the market with key figures on consumption values for the historic period. It provides information that aids in planning future business decisions using forecast figures for the market.
Overview of wine industry of Western Europe
Many Western European nations covered in this report includes countries like Austria, Belgium, Denmark, Finland, France, Germany, Greece, Italy, Netherlands, Norway, Portugal, Republic of Ireland, Spain, Sweden, Switzerland, and United Kingdom. Many of these nations like Austria, Belgium, Finland, France, Germany, Greece, Italy, etc. are also members of euro zone or European Union. Western European nations including France, United Kingdom, etc. are one of the largest and leading economies of the world with huge GDP and stable growth rate. Recently, UK surpassed the growth of France and became the fastest growing and biggest economy of Western Europe. This economic prosperity is also leading to sky rocketing of demand of luxury wines in Western Europe.
In the report, wine is considered as a juice of freshly gathered grapes, vinified according to the customs and traditions of the country of origin. Wine normally contains between 8-20% Alcohol, but lower alcohol content can be found in products such as wine coolers which are Still Light Wine without carbonation or fortification, Wine with carbonation, Champagne and Made Wine. Europe is popular worldwide for its tradition of making premium quality handpicked wines. From Christmas to dinner parties, wine has been an important beverage of European cultural events since centuries. Homemade supreme quality of wine was extremely admired in European culture in medieval era. Even today, obsession for European luxury wines can be seen worldwide. Major market players in wine making industry of Western Europe include BodegesIrache, Greek Wine, Moncaro, The Wine Cellers, Maggi Francesco, CavadosBoulard, etc. All these major companies are producing finest and superb quality of wines.
Various recent market trends are listed below:
 France and Italy are leading wine producing nations in Western Europe followed by Spain and Germany.
 France has highest per capita consumption of wine. However, recently consumption is falling due to export led policy of government.
 Red wine is the sub-sector with highest demand.
 Per capita consumption of wine is rising across Western Europe. Demand for locally produced fresh wines is highest.
 Both exports of wine from Western Europe and import of wine is increasing.
Key drivers in wine market of Western Europe
This ever increasing demand for wine is because of various factors:
 Strong economic growth
Many economies of Western Europe like UK, France, Germany, etc. are global economic leaders. Rise in GDP and rising growth rates has led to ever increasing demand for wines in Western Europe. There is rise in income of middle class who are prime consumer of wines in Europe. Thus, consumption of high quality luxury wines is rising laden to expansion of European wine industry.
 New channels of sales and distribution
Unlike earlier times many new channels of wine sales have been introduced including hypermarkets, supermarkets, pubs, café, bars, specialized retailers and wholesalers, etc. which is making wine more accessible and easily available laden to rise in per capita consumption of wine.
 Significance of wine in European culture'
Wine has notable importance in European culture since wine toasting is an essential traditional practice to rejoice every prestigious family gathering in Europe. Moreover, fancy and luxury wines are considered as status symbol which is creating huge market for such wines.
Thus key drivers in European wine industry are:
 New channels of sales and distribution
 Significance of wine in European culture'
 Strong economic growth
Future of wine industry
In past few years wine industry has seen a major growth with soaring demand, expanding production and supernormal profits. Though Western Europe has significant demand-led expansion of wine industry but there are many factors which may constraint enlargement of wine industry. Recession in many nations after 2009, rising health awareness and obesity, rising prices of wines, etc. are chief reasons that are restricting expansion of wine industry in Western Europe.
Many eminent economies of the western zone of Europe is falling in trap of recession after 2008. Countries like Spain, Greece, Portugal, etc. are facing serious economic tribulations including high debt to GDP ratio, bankruptcy, high unemployment, bank failure, stock market fiasco, etc. this is a huge threat to the growing wine industry of Europe.
For more coverage click on the link below:
kenresearch.com/food-beverage-and-tobacco/alcoholic-beverages/wine-consumption/32005-11.html
Contact:
Ken Research
Ankur Gupta, Head Marketing & Communications