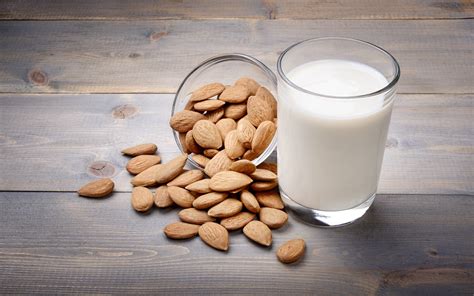 Get insights on Flavored Milk consumption with analysis into the operating environment and consumption actual / provisional data; while forecasts are provided. The countries covered in this report includes Argentina, Bolivia, Brazil, Chile, Colombia, Costa Rica, Ecuador, El Salvador, Guatemala, Honduras, Mexico, Nicaragua, Panama, Paraguay, Peru, Uruguay, and Venezuela.
Economic Environment of Latin America
The country remains captured in recession since quite a few years. Latin America's Economy contracted consecutively and witnessed the sharpest fall which lead to an indication of economic weakness some years back. The region's aggregate GDP is estimated to have somewhat decreased year-on-year, which continues to suggest overall weakness in the region. However, all economies in Latin America are not operating at the same stage. With some economies managing the region's recession better than others, and are growing, while others are facing a severe economic deterioration.
The 3 major countries working to hinder the regional GDP aggregate are Brazil, Ecuador and Venezuela. Brazil, the region's largest economy, is experiencing its deepest recession since last century!! The Ecuadorean economy is facing persistent fiscal weakness due to low oil prices. Venezuela, where electricity is being rationed, the work week has been shortened and the government even changed the time zone to reduce evening electricity usage, remains rooted in a profound political and economic crisis, which shows no signs of ending anytime soon.
The current economic conditions and global developments are being reflected in the country's improved hypes. After having experienced heightened volatility in financial markets earlier this year, the region transitioned to a smoother period in the second quarter, which prompted a stabilization in exchange rates. Heading into the second half of the year, the region's economic activity is expected to stabilize and is seen improving gradually in the coming quarters.
Nevertheless, risks to the short-term outlook persist. Major currencies in Latin America are likely to experience a renewed episodes of volatility as capital inflows reverse their path—due to developments with U.S. interest rates and commodities prices lose the ground they gained in recent weeks. These factors, in turn, have the potential to fuel inflationary pressures and, in a context in which fiscal stimulus remains constrained as several governments in the region are tightening their budgets, they could prevent central banks from using monetary policy to stimulate domestic demand.
Brief Overview of the Flavored Milk Market
Flavored milk is a dairy drink produced with milk, sugar, colorings, and additional flavor and sweetener. It offers some vital nutrients such as calcium, potassium, protein, phosphorus, vitamins A, D and B12, niacin and riboflavin. The flavored milk is generally available in different flavors such as strawberry, chocolate and vanilla flavors in fat free and low fat ranges.
Drinking Milk products in Latin America are not only expanding in volume but also gaining in sophistication and health orientation. Brazil is considered the top flavored milk drink market in Latin America. In the next few years, the demand for flavored milk is anticipated to incline globally especially in Latin America and some regions of Asia.
Major Players Flavored Milk Market
The major players of Flavored Milk Market in Latin America are Danone Argentina, Mastellone, Nestle, GrupoLala, Gloria and many more.
Danone Argentina is the leading group of flavoured milk in Argentina with a major value share. Danone is a company which constantly works on innovation to present the consumers with new range of products. Danone was followed by Mastellone, accounting for majority value share.
In Mexico, GrupoLala remained the clear leader in drinking milk products with an overall major value share. The company shows constant new product development focused on satisfying the particular needs of different targets, from children, to women and elderly people, among others. Its portfolio includes a number of health and wellness products and its products are distributed through a variety of channels.
Nestlé Ecuador SA remained the leading player in Ecuador with a major value share. The company's brands La Lechera, La Vaquita, Nesquik, Milo and Ricacao are renowned and highly positioned among consumers. This is due to the company's great investment and efforts in constantly innovating its products and organizing marketing campaigns. In addition, the company was not affected by import barriers, as it produces most of its products locally.
Flavored Milk Market Prospects
• According to trade sources, In Argentina a large number of factors will contribute to the increased demand for flavoured milk products. Additional health benefits such as iron, zinc and vitamins in the coming years will cause a boost in the demand for these products. Certainly companies such as SanCor and Mastellone will lead this trend with new launches.
• The Brazilian drinking milk market is expected to grow at a CAGR of 4% in the forecast period. The Brazilian economy is going through a catastrophic period, with factors like growing inflation and falling GDP challenging the flavoured milk market. Despite of stagnated milk prices, rising logistics and packaging costs will tend to elevate per unit costs to customers.
• In Mexico, consumer's entertaining ways of consuming calcium led to a growth of flavoured milk drinks. Drinking milk products is expected to increase over the forecast period, to reach Mx$99 billion in 2025? Since drinking milk is considered a staple to Mexican consumers, it is expected to increase along with the rate of population growth.