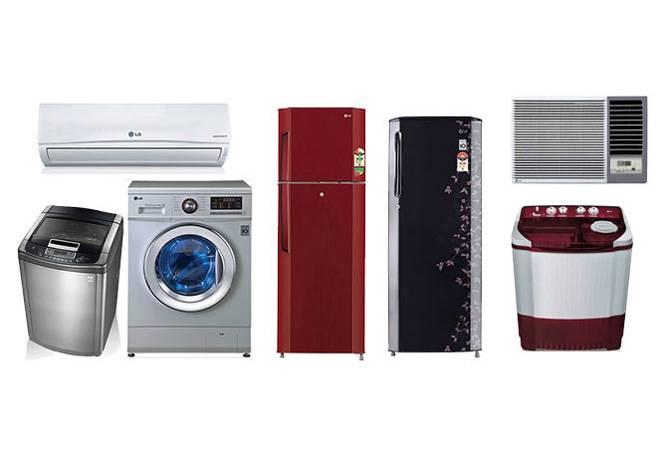 Nov 16, 2016: Large appliances market is expected to recover after registering a decline in 2021 owing to expected improvement in real estate demand, implementation of income doubling plan and new urbanization program by government. Market share of front loading washing machine, multi-door refrigerator, inverter type air conditioner and 4K smart television will lead the demand for large appliances.
Large appliances are basic household electrical appliances used in everyday life to have better living and working experience. These appliances include air conditioner, refrigerator, washing machine, and television. Rising urban population, increase in disposable income and supportive government policies are expected to drive the market in future. Large appliances are a very dynamic market and continuous innovation is required to make the products more economical and user friendly. Over the years, ownership of large appliances has increased in both urban and rural areas. Demand from low tier cities will augment the demand in future as well as create demand for replacement of existing products. It was reported that urban households own 122 televisions sets 90.7 washing machines, 91.7 refrigerators and 107.4 air conditioners per 100 households.
In September 2013, China introduced GB21455:2013, a new standard for inverter air conditioners which is expected to raise requirements on energy-saving performance of inverter air conditioners and eventually boost their popularity among consumers. China has planned to increase the energy efficiency of inverter air conditioners by 20% over the current planning period which ends in 2015
Subsidies for five categories of energy-saving household electrical appliances, including air conditioners, flat-panel television sets, refrigerators, washing machines and hot water heaters, ended in June 2013, after being in place for a period of one year. According to the program, consumers could be subsidized by RMB 70 to 550. The effects have been notable. Market shares of energy-efficient air conditioners and washing machines have increased, with sales of such appliances rising from 1.6mn units in June 2012 to an average of about 7mn in the first five months of 2013. The major long-lasting effect is to be the increased consumer awareness of the benefits of eco-friendly products. Ministry of Commerce representatives have stated that no similar subsidies are planned for the near future. Another subsidy policy, "Household appliances go rural", ended in January 2013 after a five year run.
In recent years, China has entered a period of consumers upgrading their products. Consumers are increasingly keen to have better quality products, stylish design, energy saving and high-end products. In addition, as the younger generation of consumers has become an increasingly important group using appliances, their consumption habits and changes in consumption patterns also contributed to an evolution in appliance industry sales 2 patterns. In fact, the sudden emergence of e-commerce over the last two years has driven important changes in the way in which sales arise.
According to Research Analyst, in order to keep their consumer base intact, it is crucial for the existing companies to offer the best quality products at competitive prices. Since the consumers in the residential sector have started preferring aesthetically pleasing products therefore, the companies present in this industry should develop more trendy and innovative designs to reach the consumers.
China Large Appliances Market Outlook to 2025- Rising Preference for Smart Technology Appliances and Replacement Demand to Drive Market provides brief overview on Large Appliances Market and helps readers to identify the ongoing trends in the market and anticipated growth in future depending upon changing market dynamics in coming years. The report will help existing distributors, manufacturers along with end users in large appliances division to align their market centric strategies according to ongoing and expected trends in the future.