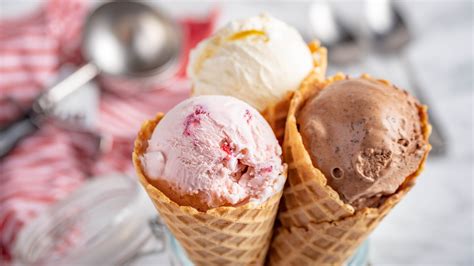 Launch of Innovative Dairy Products in Nigeria to Boost Dairy Products Market provides a comprehensive analysis of the dairy product market in Nigeria. The report includes the market share contributed by the sales of different dairy products including processed milk, yogurt, cheese, ice cream, butter, flavored milk and milk powder. The study also enlists the key market indicators which include consumption per capita, total consumption and production, average per unit and price, and import and export data by value and by quantity. Trends and developments and regulatory framework are also added in the study for clear understanding about the factors responsible for present scenario of the market. The future analysis of overall Nigeria dairy product market has also been discussed along with recommendations from analyst view.
Presence of large proportion of youths and children in the nation and ice cream being favorite food of this age population is the major factor responsible for high demand of ice cream in the nation. It has been observed that about half of the population of Nigeria is made of youth in 2014 defined as individual of age 15 to 34 years of age. The statistics coupled with fact of the fondness among this age clearly advocates the reason behind growth of ice cream market in Nigeria. Moreover, high investment by major market players in the country had also supported the growth of ice cream in the nation. For instance, UAC Foods invested more than USD 6.0 million over its ice cream production facility in between 2010 to 2015, which resulted in easy availability of different flavors in the market. However, high prevalence of diabetes in the nation restrains the ice cream market in Nigeria as sugar content present in ice cream is considered very high for diabetic people.
"Milk consumption is low in Nigeria due to which consumption per capita of various other dairy products is also low. In order to strengthen the position in the Nigeria dairy product market, the established players are recommended to increase consumption rate by promoting their various dairy products at school, colleges and other public places in the region and via other marketing activities such as advertisements, discounts, promotional sales and CSR campaigns." according to Research Analyst, Wisepoint.org Press.
Key Topics Covered in the Report:
• The market size of Nigeria Dairy Product Market by Revenues
• Market Segmentation of Nigeria Dairy Product Market Segmentation by Products – Processed Milk, Yoghurt, Cheese, Butter, Ice Cream, Flavored Milk, and Milk Powder
• Per Capita Consumption, Prices, Production, Sales, Demand, Import and Export Volume of Dairy Products
• Trends and Developments in Nigeria Dairy Product Market
• Regulatory Landscape of Nigeria Dairy Product Market
• Competitive Landscape and Detailed Company Profiles of the Major Market Players
• Future Outlook and Projections of Nigeria Dairy Product Market
• Analyst Recommendations
• Macro-Economic Factors Impacting the Nigeria Dairy Product Market
• Nigeria Dairy Market
• Yoghurt Sales Nigeria
• Dairy Demand in Nigeria
• Nigeria Export Milk Power
• Milk Powder Sales in Nigeria
• Milk Consumption in Nigeria
• Nigeria Butter Consumption
• Nigeria Flavoured Milk Demand
• Production Milk Powder in Nigeria
• Nigeria Spoon Able Yoghurt Industry
• Export Volumes Dairy Products Nigeria
• Nigeria Milk Market Development Trends
• Nigeria Milk Powder Companies Market Share
Key Products Mentioned in the Report
Processed Milk, Yoghurt, Cheese, Butter, Ice Cream, Milk Powder, Flavored Milk
Key Market Players Covered in the Report:
Chi Ltd, Clover Industries Limited, Danone SA (Pty) Ltd, Brookside Dairies Ltd, Friesland Campine Wamco, Fan Milk, Peak Milk, and Bobo Food and Beverages, PZ Cuzzons, UAC Foods, Fan Milk, Provita Vitaforce Limited, Viju Industries
• Nigeria has a presence of both global giants like Clover, and Danone and local players such as CHI Ltd, making easy availability of dairy products across the country.
• Milk Powder was the major revenue contributor in Nigeria dairy product market in 2015 owing to the long time imperishable nature of the product to fight against long power cuts.
Contact Us:
Wisepoint.org Press
Ankur Gupta, Head Marketing & Communications