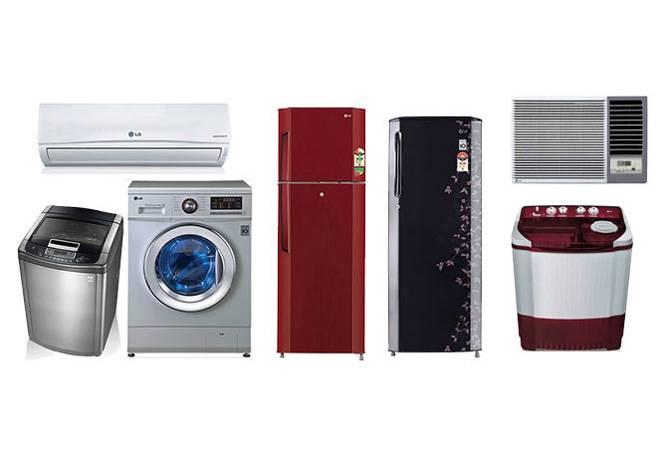 Dec 13, 2018: Large appliances market has showcased a decline in the recent years due to saturation of the market and growing preferences for the most technologically advanced appliances. The market for large appliances in Japan is concentrated with large players which have domestic as well as international presence namely Daikin, Toshiba, and Panasonic, Hitachi, Mitsubishi, Sharp and others. Some of the major players have also thought of taking an exit from Japan market due to declining profitable opportunities in the market. The companies are also striving to cut down the production costs for which they have shifted their production base to China to enjoy lower production costs.
Panasonic saw the air conditioner as a home electric appliance that would be a big hit in the future, being just right for the hot and humid climate of Japan. Specifically, the company focused its product development on compact, lightweight, small-capacity air conditioners not found among competing brands.
Toshiba Lifestyle Company Limited is a major subsidiary of Toshiba group engaged in development of home appliances especially large appliances such as washing machine, Refrigerator and air conditioning.
Urbanization in Japan is among the highest in world with approximately 95% of the population living in urban areas. This has created extensive demand for refrigeration system as perishable food products are to be stocked in homes as well as in marketplace. As per capita income rises, demand for large volume refrigerator with specific cooling system for different product category is on the rise.
Panasonic, Mitsubishi, Hitachi and Daikin are the renowned players in Air conditioner market of Japan. The companies organize numerous promotional events and mark themselves as associate sponsors to gain market share. Product development in the form of compact, lightweight and small capacity air conditioners has been the strategy adopted by Panasonic to cater the competition. Favorable weather condition was highly important factor for promoting the sale of air conditioner sales in Japanese market in 2018.
Even though there was rapid decline in demand for large appliances in terms of volume, little depreciation was observed in terms of revenue due to rise in demand for high end appliances. Online retail in Japan is fourth largest market in world in terms of sales volume. Most online shopping in Japan is conducted on market place like Rakuten or on mall sites. Many large retailers like Yamada Denki and Bic Camera have their own online platform.
These companies compete with each other through price war with local manufacturers, as the core technology is mastered by GE and Bosch. The companies are consistently upgrading their product range by introducing additional security features with child lock facility in washing machines. Strong promotion activities coupled with presence in offline and online channels has been strategized to cater the growing competition in the market.