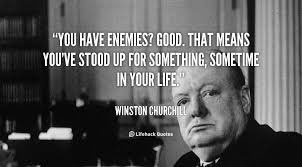 चाह मिटी, चिंता मिटी, मनवा बेपरवाह
जिसको कुछ नही चाहिए, वो शाहेंशाह
Chaah miti, chinta miti, manwa beparwaah
Jisko kuch nahi chahiye, woh Shahenshah
"if your wishes ends, than your anxiety and trouble will also end, and your mind will be fearless. One who doesn,t need anything, he is a real king"
————-
माटी कहे कुम्हार से, तू क्यूँ रोँधे मोए….
इक दिन ऐसा आएगा, मैं रोंधूंगी तोए
Maati kahe kumhaar se, Tu kyun rondhe moye….
Ik din aisa aayega, Main rondhungi toyeee….
"Soil says to potter, why do you crush me. One day will come, when i will crush you "
————-
गुरु गोविंद दोनो खड़े, काके लागू पाए
बलिहारी गुरु आपनो, गोविंद डियो बताए
Guru govind dono khade, kaake lagu paaye
Balihari guru aapno, govind diyo bataye
"Teacher and Lord are both there, whom to be adore. but teacher you are great, who told us that god is greater "
————-
सुख मेी सुमरन ना किया, दुख मेी करते याद,
कह कबीर ता दस की, कौन सुने फरियाद
Sukh mei sumran na kiya, dukh mei karte yaad,
Keh kabir ta das ki, kaun sune fariyad
"You have not thanked god in your good times, but in bad time you are remembering him, Kabir says, who will then listen to your cry "
————-
साई इतना दीजिए, जामे कुटुम्ब समाए,
मैं भी भूखा ना रहू, साधु भूखा ना जाए
Sai itna dijiye, ja mei kutumb samaye,
Main bhi bhukha na rahu, sadhu bhukha na jaye
"God, don't give me too much, but enough to take care of my family, and the ones coming to me, should not go empty stomach"
————-
माया मरी ना मन मरा, मर-मर गये शरीर,
आशा, तृष्णा ना मरी, कह गये दस कबीर.
Maya mari na mann mara, mar-mar gaye sharir,
Aasha, trishna na mari, keh gaye das kabir.
"Nor your wishes ends and niether your heart filled, but your body ends. Hope and desire not ended as said by kabir"
————-
रात गवाई सोए के, दिवस गवाया खाय,
हीरा जनम अनमोल था कोड़ी बदले जाए.
Raat gawai soye ke, diwas gawaya khaay,
Hira janam anmol tha kodi badle jaye.
"Whole of your life you spoilt and wasted your time by sleeping and eating only, but remember god has given you this birth to achieve heights, but you have made your life worthless"
————-
दुख में सुमिरन सब करे, सुख में करे ना कोए.
जो सुख में सुमिरन करे, दुख काहे को होये
Dukh mei sumiran sab kare, Sukh mei kare na koye.
Jo sukh mei sumiran kare, dukh kahe ko hoye
" Everyone remembers god in bad times, but no one in good times, If you remember him in good times, then why should bad times should come"
————-
बड़ा हुआ तो क्या हुआ जैसे पेड़ खजूर,
पंथी को छाया नही, फल लागे अति दूर
Bada hua toh kya hua jaise ped khajur,
Panthi ko chaya nahi, phal lage ati door
"What happened if you achieve heights, but you don't have sweetness and love like Khajur tree (date), which do not yield any value either by giving shelter from sunrays and also its fruits are also far away, "
————-
Maaya taje toh kya hua, maan taja na jaye
Maan bade munivar gaye, maan saban ko khaaye
"It's very easy to give up efforts and lose wealth. But, It's difficult to give up the ego. Even great and analytical people have fallen because of there egoto ego.It's going to kill one and all."
————-
Kade Abhimaan Na Kijiye Kaha Kabir Samajhaye
Ja Seer Aha Jo Sanchare Pade Chourasi Jaaye
"Don't have ego. He who has ego is restless always."
————-
Sabase Laghuta Hi Bhali Laghuta Se Sab Hoye
Jasa Dwitiya Ka Chandrama Shashi Lahai Sab Koye
"It's always better to be humble. humbleness is an effective way of getting results. The second day of the moon ( after the no moon day) is loved by all. "
————-
Chhama Badan Ko Uchit Hai Chotan Ko Utpat
Ka Bishno Ka Ghati Gaya Jo Bhrugu Mari Laat
"Forgiveness befits the person who is great. Petty one does something destructive.after receiving a blow from Maharishi Bhrugu What's the loss incured by God Vishnu.
————-
Jaisa Bhojan Kijiye Vaisa Hi Mana Hoye,
Jaisa Paani Pijiye Taisi Vani Hoye
Your consumed foods affects your mind. Your voice is the reflection of the drinks you have.
————-
Kabira Te Nar Andh Hai Jo Guru Kahte Aur
Hari Ruthe Guru Thor Hai Guru Ruthe Nahi Thor
Kabir says that the people who do not understand Guru are blind. If God is displeased with us then Guru is there for salvation. If he is displeased there can be no salvation.
————-
Kabira Dheeraj Ke Dhare Haathi Man Bhar Khaaye
Tuk Tuk Bekar Me Svan Ghare Ghar Jaaye
As the elephant has patience it eats till its mind is satisfied. But the impatient dog runs here and there in the hope of food.
————-
Ghee Ke To Darshan Bhale, Khana Bhala Na Tel
Dana To Dushman Bhala, Murakh Ka Kya Mel
It is better if one can just have a chance of looking at the purified butter or ghee. It is not good to eat oil. It is good to have a sensible person as our enemy than to befriend a fool.
————-
Chandan Jaisa Sadhu Hai Sarp He Sab Sansar
Taake Ang Lapta Rahe Man Me Nahi Vikar
A good person is like a sandal tree and the world is like a snake. The snake resides on the sandal tree but the sandal tree does not become poisonous to any extent.